For Sale By Owner
Listing Packages
97% of all successfully closed transactions are either listed or sold through the MLS – (Multiple Listing Service) or Found online because it was listed in the MLS by an agent.  Now For Sale By Owners have access to the Realtor MLS.
Yager Realty belongs to 84+ different MLS boards throughout the state of CA, to serve sellers and For Sale By Owners in their local area.  Buyer agents show your property and bring you an offer, If you need coaching we guide you through the process.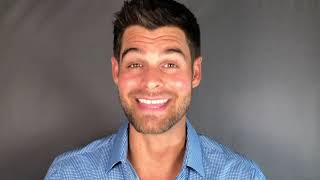 + Sale or Rent
+ 1 Year Term
+ 25 Photos
+ Zillow.com, Realtor.com, and 100's websites more
+ Priority Email and Phone Full support
+ Contracts, Forms, Disclosures Completed for You!
+ For Sale Sign
+ Property Flyer
+ Contract Review
+ $150 Admin Closing Fee to remove from the MLS
+ Buyer Leads
+ Electronic Key Box – extra fee
+ Run Sales Comps
+ Review & discuss Sales Contract
+ Prepare & Send Counter Offer
+ Calculate Closing Costs
+ Review Process
+ Coaching through the offer process
+ DocuSign Counter Offers
+Listing Good Until Sold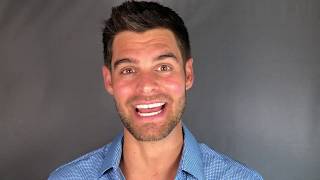 +Sale or Rent
+ Listing Term, 6 Months
+ 15 Photos
+ Zillow.com, Realtor.com, and 100+ websites more
+ Email Support
+ Property Flyer
+ Contracts, Forms, and Disclosures Included
+ $150 Admin Closing Fee to remove from the MLS
+ For Sale Sign
+ Seller Handles All Calls, Showings, and Negotiations
+ Buyer Lead
+ Electronic Key Box – extra fee
+ $150 Admin Closing Fee
+ Priority Email Support
+$150 admin closing fee
+Cancel within 60days $125 fee
+ Sale or Rent
+ 4 photos
+ Zillow.com, Realtor.com, and 100's websites more
Sale or Rent

1 Year Term

25 Photos

Zillow.com, Realtor.com, Redfin, Trulia and many more

Priority Email and Phone Full support

Contracts, Forms, Disclosures Completed for You!

For Sale Sign

Property Flyer

Contract Review

$150 Admin Closing Fee to remove from the MLS

Buyer Leads

Electronic Key Box – extra fee

Run Sales Comps

Review & discuss Sales Contract

Prepare & Send Counter Offer

Calculate Closing Costs

Review Process

Coaching through the offer process

DocuSign Counter Offers

Listing Good Until Sold
Sale or Rent

Listing Term, 6 Months

15 Photos

Zillow.com, Realtor.com, Redfin, Trulia and many more

Email Support

Property Flyer

Contracts, Forms, and Disclosures Included

$150 Admin Closing Fee to remove from the MLS

For Sale Sign

Seller Handles All Calls, Showings, and Negotiations

Buyer Lead

Electronic Key Box – extra fee

$150 Admin Closing Fee

Run Sales Comps

Review & Discuss Sales Contract

Prepare & Send Counter Offer

Calculate Closing Costs

Negotiate & Process the Offer

Coach through the entire process

DocuSign Contracts

Listing Good Until Sold
Sale or Rent

4 photos

Zillow.com, Realtor.com, Redfin, Trulia and many more

Email Only Support

$150 admin closing fee

Cancel within 60 days $125 fee

Contracts, Forms, Disclosures Completed

For Sale Sign

Electronic Realtor Key Box

Buyer Leads

Lock Box

Property Flyer

Run sales comps

Review & Discuss Sales Contract

Prepare & Send Counter Offer

Calculate Closing Costs

Negotiate & Process the Offer

Advise through the entire process

DocuSign Contracts

Listing Good Until Sold